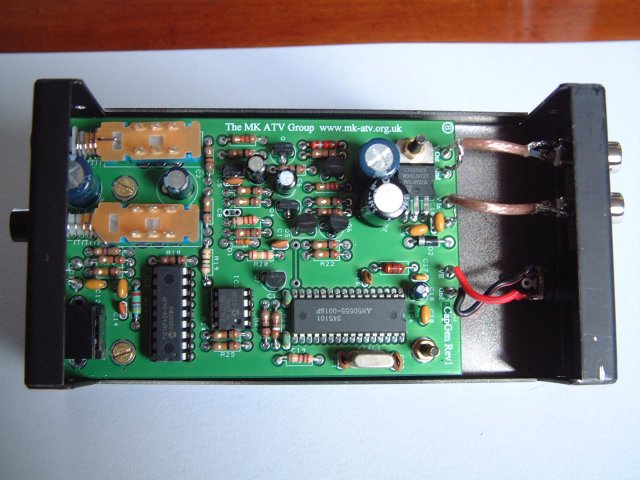 The caption generator was originally designed as a project for CQ-TV and was published in issue 201. When published obsolete analogue satellite receivers were in abundance and it is from these that the OSD chip and several other components were obtained. Several years have passed so most of these old receivers are now lying at the bottom of the tip. The Chinese like to hoard obsolete devices, I have obtained a few making a this kit possible.
The unit will overlay text over incoming video which could be callsign , talk-back frequency etc., this is very useful for ATV enthusiasts. Text is written using a PS2 type keyboard and stored in an EEPROM; the EEPROM has an 8 page capacity.
Please note that this design is for PAL systems only.
Downloads
Updated article from CQ-TV 201
Article from CQ-TV issue 201, this is revised to include recent changes.
PCB design files
For use with Easy-PC from Number One systems, the demo will allow you to view, edit and print design but not save it.
Assembler files
Download and modify for your own use. This will require the installation of MPLAB, download from the Microchip website free of charge.
M50555 Data sheet
The data sheet in PDF format is not available, I managed to obtain an old copy and have scanned it in - sorry about the quality! The original character set is missing from my copy so I interrogated the chip and produced an excel file as a "Font table".
Pages 1-9
Page 10-21
Font table